Tuesday, April 12, 2022 – 7:30p.m.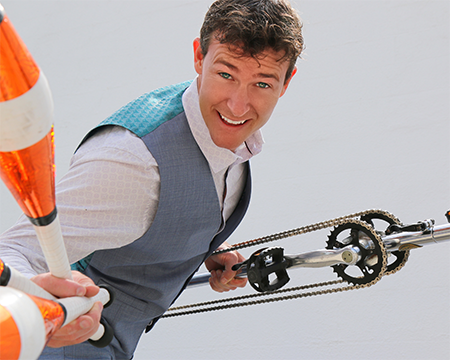 "Patrick was a big hit! I think the kids wanted to follow him home!"
– Level 10 Films
Absurd tricks and daring stunts
Audience-interaction guides the performance
Fantastick Patrick is an international performer that specializes in variety entertainment. This unique style of entertainment combines situational improvised comedy with family-friendly audience interaction. He might be on a ten-foot unicycle, balancing step ladders, performing songs on the ukulele or juggling – you never know what's going to happen at a Fantastick Patrick show. Funny, Exciting, Entertaining!