Thursday, February 13, 2020 – 7:30p.m.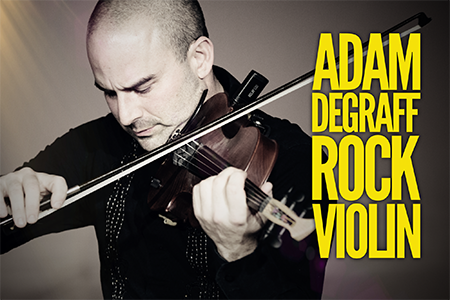 "Violin driven indie rock at its BEST!"
–  reddit.com
Former Pianafiddle star goes solo
Millions of YouTube views
An accomplished American violinist, composer, producer, educator and farmer. Adam spent his early career as a first-chair, professional orchestral musician. He attended Northwestern University and completed graduate studies at Rice. Adam's new program, Rock Violin, combines popular music with a hint of classical performed using a high-tech programmable looping station. A pyrotechnic fiddler.