Wednesday, October 23, 2019 – 7:30p.m.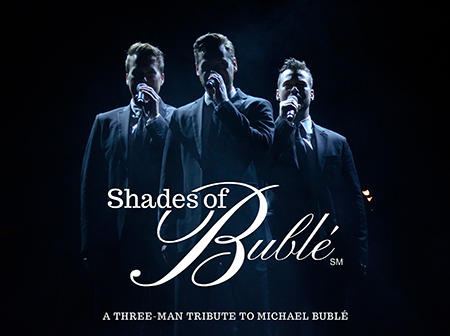 "SHADES OF AMAZING!"
–  Presenter, Marion Palace Theatre
Songs from the "new" American Songbook
Comprised of only songs recorded or performed by Michael Bublé
Celebrating the continuing career of multiple GRAMMY Award-winning artist Michael Bublé, this three-man tribute performs his incredible catalog with sensational three-part harmony. This world-class act honors – but doesn't imitate – the sophistication and retro style of Bublé with thrilling new vocal arrangements. Musicality, choreography and amazing arrangements.