Tuesday, November 9, 2021 – 7:30p.m.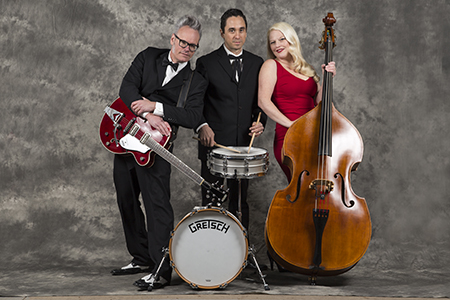 "…A high-energy style of '50s rock…"
– Rat Rod Magazine
Fun and family-friendly
Decades of live and studio experience
Take an authentic trip back to the '50s with The Holy Rocka Rollaz! Performing on vintage instruments, their program is early American Rock 'N Roll by artists such as Elvis Presley, Buddy Holly, Chuck Berry, Bill Haley & The Comets and many more. The audience is also treated to the stories of these legendary artists and how their classic hits came to be by front man, Mark Flora. Authentic '50s Rock 'N Roll.