Tuesday, October 19, 2021 – 7:30p.m.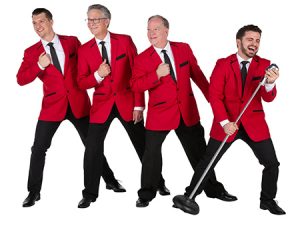 "…a sellout both nights."
– Crown Uptown Theatre
Keeping the classic Diamonds' sound intact
Member of the Vocal Group Hall of Fame
The Diamonds perform their classic harmonies in a brand new program – Let's Rock Broadway! This program will feature hits from your favorite Broadway musicals, such as – Jersey Boys, Grease, Mamma Mia and Motown. The program will also include their signature hits, Silhouettes, The Stroll and Little Darlin'. Music that is a cut above!