Thursday, April 22, 2021 – 7:30p.m.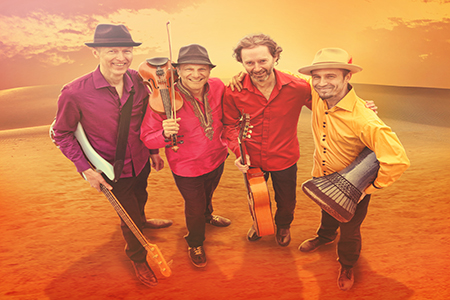 "Energy & exciting music from a band with talent to burn!"
– Maverick Music Magazine
2014 SiriusXM World Group of the Year
2015 Juno Award Nominees
The Sultans of String are a genre-hopping passport of Celtic, flamenco, gypsy and Arabic rhythms that celebrates musical fusion with warmth and virtuosity. This amazing quartet excites audiences utilizing fiery violin dances with rumba-flamenco guitar and unstoppable grooves. Acoustic Strings Meet Electronic Wizardry.