Monday, October 14, 2019 – 7:30p.m.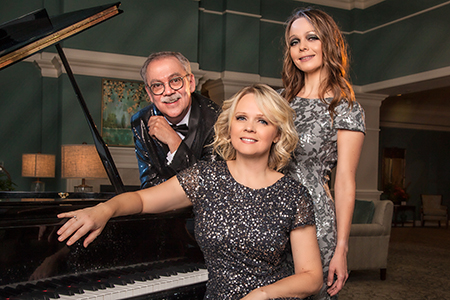 "…upbeat, happy and fun…"
–  Jackson Brumley, Agent/Artist Management
Tajci – Eurovision Song Contest Finalist
Sanya – Lead vocalist with Trans-Siberian Orchestra
By 19 years old, Tajci was a pop superstar in her country of Croatia. She achieved platinum status selling a million records and packing sold-out venues. Tajci and her sister Sanya join acclaimed-pianist, Brian Hanson in presenting a musical cabaret style show of the American Songbook with international flair. Award-winning international artist.