Wednesday, November 8, 2023 – 7:00p.m.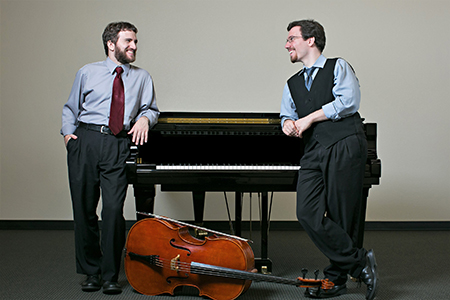 "…musicianship out of this world!"
– Marlene Robershaw, Ramona Concert Association
Dubbed "America's Most Charismatic Virtuosos"
Featured artists at the World Music Day in Warsaw, Poland
The Rice Brothers weave classical, gospel, jazz ragtime, and boogie woogie together with anecdotes and humor that bring their performances to life. Chris and Johnny were both recipients of gold medals at the International Chopin Piano Competition, and have performed in illustrious venues around the world. Both performing on piano and cello, their concerts feature a wide variety of works from Beethoven, Chopin and Liszt to Joplin and Gershwin.